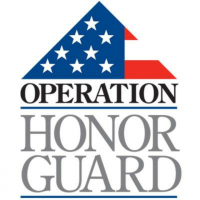 Honor Guards who perform ceremonial rites at military funerals often have to pay associated costs themselves.For example, their uniforms, ammunition and rifle maintenance come out of the veterans' pockets.
That's why a funeral director in Danville started Operation Honor Guard to help defray those costs.
Watson-Thomas Funeral Home owners Mark and Tricia Thomas are asking the Galesburg community for help in supporting Operation Honor Guard.
This Wednesday anytime between 6 a.m. and 7 p.m. you can drive by Watson-Thomas Funeral Home to make a donation.
Co-owner of Watson-Thomas, Mark Thomas tells WGIL that members of local 2257 and 285 Honor Guards will be on tap for community members to thank them.
"You can drive through, thank a veteran and drop some sort of monetary donation in to help cover those costs," Thomas says.
Watson-Thomas will also take used and non-working cell phones that will be given to Cell Phones for Soliders, a non-profit that sells them to recycling companies and use that money so deployed soldiers can call home for free.
For more on Operation Honor Guard, and Watson-Thomas' new pet crematory tune in to Galesburg's Evening News at 5:10 tonight when Mark Thomas will be speaking with WGIL's Will Stevenson.