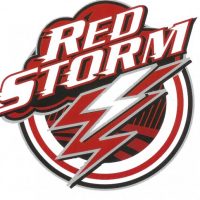 If you have an old musical instrument laying around your house, attic, or basement the United School District can put it to good use. 
Madelyn Wood, Band Instructor and teacher for United tells WGIL, their goal is to collect 20 musical instruments and $1,000.
"We started 50 fifth graders and 14 of those use school instruments so we are out," Wood says. "Our numbers are very much up. We're in a great place at United but need some more instruments."
The money collected will go towards refurbishing the donated instruments. 
Donators are encouraged to bring the instruments to the United High School Football game on October 6th. 
After Friday instruments can be dropped off at United High School, United Junior High, United West, and United North. 
Student Ayla Johnston, who spearheaded the drive says donations can also be dropped off at the First Lutheran Church and monetary donations at the High School. 
The instrument drive is part of Ayla's Girl Scout Gold Project. 
For questions regarding donation, contact Ayla via email at g-s-troop 80-21 at gmail dot com.