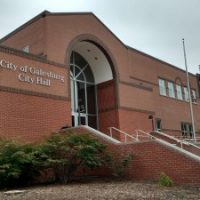 After tabling discussion at the last city council meeting, alderman will look again at reclassifying a portion of Prairie Street – between Dayton and Park Lane – which could endanger its future as a brick street.
This would allow the city to reconstruct the deteriorated street with concrete instead of brick – a difference of an estimated $250,000.
Last month's final council meeting saw community members come out both in favor, and against the reclassification.
Alderman Jeremy Karlin – who represents the section of the street being considered for reconstruction – said he believed that most of his constituents would prefer the brick street, unless it would severely delay the reconstruction of the street.
The council will also consider the approval of the preliminary plat for the Sandburg Mall subdivision.