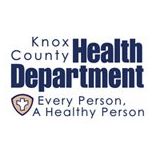 With the weather turning colder in the coming weeks and months – flu season is picking up and many pharmacies and clinics in the area have flu shot vaccinations available.
The Knox County Health Department will be opening their annual drive-thru clinic on Saturday at Hinchliff-Pearson-West from 7 to 10 A-M.
Michele Gabriel with the Health Department says that the shot is for anyone 18 or older, and it's a simple process to drive up and get vaccinated.
"We have staff that fill out the forms for you. We have staff that will fill out the forms for you. They have clipboards and forms and you fill them out and we take your insurance cards and you pull up a little bit and we have plenty of nurses there and you roll up your sleeve they give you your shot and you're on your way. You do not have to get out of your vehicle," Gabriel says.
According to the Center for Disease Control, the peak time for the flu is between late November and March – but according to Gabriel, tests have proven that the flu vaccine lasts much longer than previously thought.
She added that January and February are the peak time periods for Knox County.