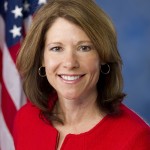 The so-called "Graham-Cassidy" health care reform bill that has been described by Fox News as "potentially dead on arrival" in Congress because of Republican opposition doesn't have a local Democrat's support either.
17th District Congresswoman Cheri Bustos tells WGIL if it's even possible, the bill is even worse than the one the House approved recently but failed in the Senate.
"In our Congressional district alone, we would lose 45,000 people off of their health insurance plans," says Bustos (D-East Moline). "We've got 700 rural hospitals throughout the country that are already struggling, and — I don't want to say likely to go out of business — but they are going to struggle further and would be at risk of closure."
What's more, Bustos alleges that 60,000 jobs would be lost in the state of Illinois. Bustos says Republicans should just fix what's broken, rather than throw everything out.
"We need to look at the cost of prescription drugs. We need to look at the cost of co-pays and premiums and deductibles that are way too high right now," says Bustos. "If we just focus on those two things, I think that would go a long way toward fixing what we have on the books right now, and not harm people in a way that is just unconscionable."
Reports indicate most states including Illinois would see reduced funding from the new bill, versus what they received under the Affordable Care Act.