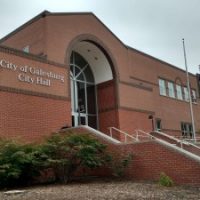 Galesburg Council tonight could enter into an agreement with the Illinois Commerce Commission related to work being done of the Farnham Street Bridge.
If the agreement is approved sixty percent of the project's funding will come from the ICC.
The project includes replacing the bridge deck and parapet over Burlington Northern Santa Fe railroad tracks.
In total the project is estimated to cost around $3.3 million with ICC providing $2 million and the Federal Highway Administration funding around $500,000 of it.
The City's share will be funded through motor fuel tax dollars and bond funds. 
Also tonight council may reclassify a stretch of Prairie Street, from Dayton to Park Lane, which is set to be reconstructed next year.
It's on the edge of the Galesburg Historical District and is classified as category 1 currently which requires when it's replaced it be done with brick.
This reclassification would remove the brick requirement.
Council documents say it would cost an additional $250,000 to reconstruct the street with brick.