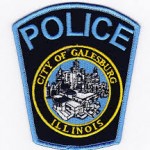 A bomb threat called into the Galesburg Target store Saturday evening caused the clearing of the building and a police investigation.According to a Galesburg Police report a man with a "foreign accent" called and asked to speak with "who was in charge" just after 8 p.m.
The store's manager spoke with the man who said he was "ISIS" and that four bombs were on the corners of the building and that two men were inside with detonators.
He threatened to detonate the bombs if no money was given.
The manager immediately hung up and called 911 and had all customers and employees evacuate the building.
Galesburg police responded and secured the parking lot and exterior of the building and conducted a search inside and out.
They found no bombs.
Corporate managers advised that the manager call the phone company to find who had called but on Saturday the local manager didn't know which phone provider they used.
Investigators were likely to follow up at the Target on Monday.