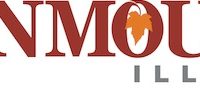 The City of Monmouth recently received a grant from the state to improve camping at Citizens Lake.  
In 2014, the City applied for the Open Space Land Acquisition and Development or OSLAD grant. Although the City won't be acquiring more land, the grant provides $360,000 towards improvements to the campground with an additional $35,000 being provided by a local foundation.
With the City of Monmouth providing $5,000 towards the project, the $400,000 project is to begin within a month.
Executive Administrative Assistant for the city, Jan Helms – who wrote the grant, says upgrades are coming to each camp site, plus they will add ten more sites.
"It's something we've wanted to do for a long time. Our campground is full all the time. We (have to) turn people away because of lack of space or lack of amenities," Helms said.
Upgrades include sewer lines to all thirty camp sites, new electrical lines to all sites – with 20, 30, and 50 amp outlets, a new bath house, and a new fence around the city pool.
An ADA accessible fishing pier will be installed, in addition to an ADA accessible piece of playground equipment – which the city wishes to expand on in the future.
The city expects bids in by the end of September, and work is to begin immediately after.