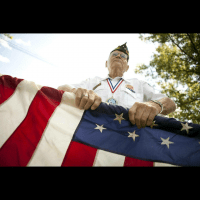 There's a lot to do this weekend in Knox and surrounding counties.
Your weekend consists of a salute to veterans, a salute to the air and a salute to beef.
The Warren County Prime Beef Festival continues on through Saturday with some highlight events.
Going on tonight is the chicken scramble and calf-tagging event at 6 p.m.
From 8 to midnight country band Staggard will rock out the beer tent with no cover fee being charged.
Then an event on Saturday in Galesburg will honor veterans of all ages and era at Patriotic Day at Grace Church.
"It's really focused on our veterans and our gratitude for them," Medina says. "And we have young veterans come and some really old veterans that are now needing help, in fact several nursing homes are going to transport over veterans who reside in the nursing homes and we'll have young adults who will help them with getting food and things."
Patriotic Day starts at 1 p.m. with the color guard and a playing of the National Anthem.
DJ Doc Patterson will recognize all veterans in attendance and play music throughout.
The National Stearman Fly-in will continue on with a slate of events through Saturday.