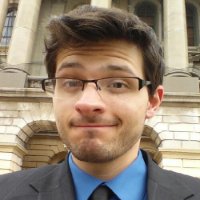 Hurricane Harvey is the first major hurricane to make landfall in the United States since 2005 and the totality of its devastation is still unknown.One person near the tropical cyclone that has felt some effects of it is former Galesburg journalist Antwon R. Martin.
Martin worked for The Register Mail then WGIL from 2014 to 2016 and now lives in Austin, Texas.
He says in his area of Austin they've received about ten inches of rain and this morning the sun was even coming out.
Still downtown businesses have been closed and droves of people have been driven from their home even in Austin.
Houston has seen probably the greatest damage from the torrential rains reports of as on noon today (Tuesday) 49 inches of rain.
Martin's girlfriend's parents live in Houston.
He explains that area is filled with hilly terrain and her family happens to live at the top of a hill, which has helped stave off major flooding in their home.
"Just the next neighborhood over is underwater so she's lucky but she can see the devastation from her window,"
Martin now works for a non-profit that provides resources for survivors of abuse.