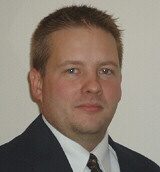 While most schools started the new year last week, United District 304 started this week with teachers starting Monday and students Wednesday.
Superintendent Jeff Whitsitt spoke to WGIL regarding the changes that have gone on in the last 14 years since the consolidation of the Alexis and Warren districts.
One thing Whitsitt pointed out was the new baseball diamond, the first on the southern campus – formerly the grounds that was Warren School – which he said the district will spend virtually nothing on, and the students will reap the benefits. He said the fun part is, "we're spending virtually no district dollars on that – I may end up spending something for electrical. For the most part everything everything has been locally raised or donated. What it's going to do for the next group of United students is it's going to make our high school a full service building."
Whitsitt says that currently baseball players have to be bused from the high school to the current baseball diamond in Alexis for practice, and then be bused back afterwards.
Whitsitt said that they're also looking into building an auditorium for drama and music performances.
Additionally he said the district and students are taking part in a county wide C-E-O initiative alongside other schools in Warren County.
He also touched on what was happening in Springfield – with the school funding fight going on in the House.
When asked about how much the district had in reserves should the state not pass funding reform, Whitsitt said that while reserves are not as thick as they used to be, and says as long as the property taxes come in there shouldn't be a reason to be concerned, "We are a different animal than some of the districts. We don't rely on state aid as much – we have a great property tax base in our district. We're roughly 70% of our funds come from local (taxes)"
Additionally he said that mandated categoricals – specifically transportation – is the biggest issue with the prorated money coming form the state.
Whitsitt said that United's district covers roughly 360 square miles, busing nearly a thousand kids across Warren County – and being under funded in Transportation takes money out of the classrooms.