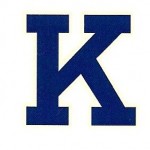 At last night's Board of Education meeting for District 202, discussion took place on the addition of a fourth in-town bus route for students.
After hearing from the Transportation Committee, Superintendent Steve Wilder informed the board that there is opportunity to add another route because two of the three buses running in town are currently at capacity. 
Wilder said that at capacity – three students are in each seat, and there is already a waiting list for students to ride the bus in town.
"If between now and September that list continues to grow and we can't juggle the routes, I'm likely to recommend that we add a fourth route in September," Wilder says. "If we need to do that I'd rather not wait until September to do that."
The board agreed to add a part-time driver to assist with the capacity issue, but did not take action on the item.
The board did approve a new contract for Wilder.