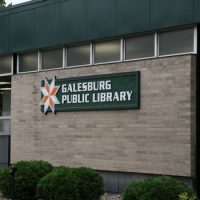 On Monday, August 21st, the sun is going to disappear behind the moon for the first total solar eclipse in nearly 40 years.  The next total solar eclipse to pass over a portion of Illinois will be in April of 2024.
The best view of the upcoming total solar eclipse on August 21st can be seen from Carbondale, Illinois.
In southern Illinois, the eclipse will begin at about 11:52am, the eclipse will reach totality at about 1:20pm and will last about two minutes.
While in the path of a total solar eclipse, the temperature will drop rapidly, sunlight will turn to twilight, and streaks of sunlight will stretch behind the silhouette of the moon.  In west central Illinois, a solar eclipse of .9 (point nine) magnitude can be seen – nearly a total solar eclipse.
The Galesburg Public Library is hosting a fun and informative program for all ages on Wednesday at 3:00pm on total solar eclipses.
Dr. Nathalie Haurberg, Assistant Professor of Physics at Knox College is providing the program.
Visitors will have a chance to look through a solar telescope and learn more about total solar eclipses- attendees will have a chance to receive a free pair of safe-viewing eclipse glasses.
Registration will be in the Children's Room at the Galesburg Public Library.