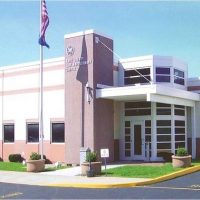 Last night the Knox County Building Committee met for their August meeting where they got updates on the completed work at the jail, as well as additional work that was needed.
Sheriff David Clague brought two items to the board for some corrective maintenance that was needed at the jail.
The first being the replacement of two coils from the jail's air conditioning.
The other being the replacement of the M-Z-U-1, a computerized system that allows remote adjustments to various areas of the jail.
"And make adjustments for heating-cooling, temperature for the water, air intake from the outside as well as the phone. On the weekend if the alarms go off, he doesn't have to come in to work, he can do it on his phone," Clague says.
In total the committee approved the two items, which combined came out to the total of $22,708.
The committee also was updated on the progress of the interior work being done to the courthouse – where Cody Basham from Klingner and Associates presenting samples of the tile work being done on the restroom facilities.