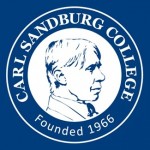 Carl Sandburg College Foundation's 50th Anniversary celebration is coming up next month and tickets are now available for the fundraiser Donations and Destinations: 50 Trips for 50 Years.
50 trips will be auctioned off during the anniversary fundraiser celebrating the golden anniversary.
45 of these trips – including trips to Chicago, Fighting Illini homecoming football game, and a date night to Acapulco Restaurant – will be given away during a silent auction.
The five other destination trips, including a week long stay in Hawaii and a trip to Italy, will be part of a live auction by Sandburg alumnus Van Adkisson.
Proceeds raised from the event will help Sandburg reach this year's Annual Fund Challenge goal of $100,000. The annual fund supports a variety of projects throughout the college, such as student resource room, scholarships, emergency grants and loans, tech upgrades and mini-grants for faculty.
There will also be a student art sale, paper airplane flying contest, hors d'oeuvres from the Packinghouse Dining Company and a cash bar.
A limited number of tickets are available for $30 online at www.sandburg.edu/fundraiser , by contacting a Sandburg Foundation Board member or calling the Sandburg business office at 309-341-5327.
For more information or to make a donation to the annual fund challenge, contact the Foundation at 309-341-5327.