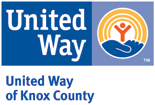 Laun Dunn moved from Coal Township, Pennsylvania last month to become United Way of Knox County's new Executive Director.In some ways the town where Dunn has moved from is like Galesburg.
She says Coal Township lost some key manufacturing employers which caused the local economy to quickly deteriorate. 
Giving went up every one of the three years that Dunn served at the Lower Anthracite Region United Way.
So why would she want to leave that?
"It was a finite market. There was only so much I could do with in that bubble and my successor I'm confident will be able to continue that growth but I wanted some new challenges and Knox County seemed to fit the bill," Dunn says.
Asked to name an agency doing positive things, off the top of her head Dunn named Alternatives for the Older Adult and the work they do to keep seniors living independently.
Although the United Way of Knox County has struggled to reach fundraising goals the last few years Dunn isn't over concerned.
She says as long as they "focus on what the community wants the dollars will follow".