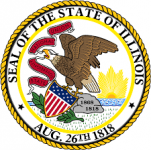 Lawmakers overtime pay cost taxpayers around $145,000 in their pursuit to end the Illinois budget impasse.
However, three of four lawmakers that represent Galesburg turn down their extra pay.
Per diem for the 10-day session was $111 per day and 39 cents per mile traveled.
Representative Dan Swanson as well as Senators Jil Tracy and Chuck Weaver were a part of the 49 out 117 assembly members to say no thank you.
Swanson told WGIL that, "I didn't feel it was right to be paid per diem for performance of duties that should have completed during the general assembly from January to May. We took the first week off of May – we were not in session. That time could have been used for better purposes."
They all sent letters to Speaker Michael Madigan specifically denying their per diem, with each legislator estimated to make about $1,100 for the session.
Tracy tells WGIL the state is in a fiscal crisis and it didn't seem appropriate to "heap on to that."
It should be noted that many of the lawmakers who declined their overtime pay, also voted against the budget bills that overrode Gov. Bruce Rauner's veto. On that she said, "It was largly Republican's, actually. We're just more conservative as a rule.  We need to operate as frugally as possible. Especially in these lean times…"
Tracy adds that like most vendors in the state, the backlog of pay and reimbursement includes paying legislators.
She says she doesn't blame anyone who did accept the overtime pay, saying everyone's financial situation is different.
Rep. Norine Hammond did accept her per diem.