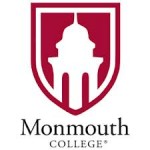 Monmouth College just finished a landmark year for fundraising.Between the inaugural Scots Day of Giving and a $20 million anonymous gift the liberal arts college has announced they finished the fiscal year with their third largest fundraising year ever at $10.8 million.
Scots Day of Giving was in April and saw 533 alumni give a total of $170,00 in a single day, with supporters representing of all the 50 states.
Just a week later they announced a $20 million gift from an anonymous donor.
Director of Development and Alumni Engagement Hannah Maher says that $5 million of that is a deferred estate gift but the rest will come in $5 million annual payments.
Monmouth like colleges and universities across the state had been put in the unenviable position during the Springfield budget impasse of not being reimbursed for Monetary Award Program grants.
The legislature budget does include back pay for MAP and appropriates them for 2018.
Maher tells WGIL that Monmouth's alumni and supporters understood the position the college was put into.
"A lot of our alums did step up and say, 'we'd like to commit to the students' and so they have the same opportunity we had," Maher says.
She goes on to say the college places a high priority on student scholarship support but also will work to strengthen their study abroad program.
Maher says there are also a few building enhancements and improvements they'd like to make.