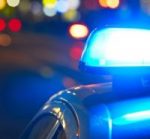 An Abingdon man is accused of sexually assaulting a woman inside the man's home over the weekend.
Knox County Circuit Court records indicate 43-year-old Brent Lindsey is charged with Class-X felony Aggravated Criminal Sexual Assault, along with other felony counts of Criminal Sexual Assault, Unlawful Restraint, and Domestic Battery.
Prosecutors say the incident happened Sunday at Lindsey's home on South Jefferson Street in Abingdon.
Lindsey allegedly convinced the unidentified female victim to come to his home, and when she entered his bedroom, he locked the door and committed the assault. The woman eventually escaped and called police.
Lindsey is being held in the Knox County Jail on $100,000 bond, and will make another appearance in court Wednesday with an appointed public defender.