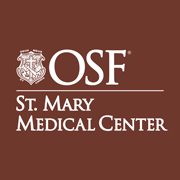 On Saturday the OSF HealthCare Children's Hospital of Illinois will be holding a event promoting health and wellness for children at the Galesburg Field House. 
Registration is required to attend and the limit is capped at 250 children, but kids will be given wrist pedometers, wall clock, and other goodies.
Stephanie Miles, The Program Coordinator with the Children's Hospital of Illinois, tells WGIL that the program is an awareness opportunity to help give advice to parents to keep their children healthy.
"You obviously want to make sure they're moving enough. I never say exercise because no body likes to exercise but kids love to play and that's considered exercise, so we give some helpful tips on how to encourage their child to be more physically active," Miles says. "We also do some nutrition with kid friendly recipe stations, very very simple snacks that even a three-year old could basically put together."
Miles says there's also a dancing station as well as a relaxation station.
You can find the link to register on our website at WGIL-dot-com.