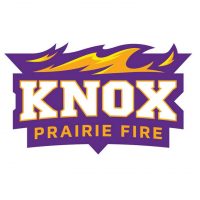 Knox College's JFL Football Camp starts on Monday for any students entering grades 1 through 6 who want to learn the fundamentals of the game.
Knox Assistant Coach Andy Gibbons says much is made of the size and speed of football players but those things aren't as crucial as having sound fundamentals.
The camp will cover things like position basics, speed development and how to tackle properly.
Gibbons tells WGIL there are some changes to the way they've divided up the campers.
"In the past 1st through 3rd graders came in for a session and then the 4 through 6 graders. 1 through 3 is going to be playing flag football in JFL and 3 through 6 are going to be playing tackle but now for the camp we're throwing them all together," Gibbons says.
The coach says that they won't have a 1st grader going against a 6th grader but they thought this new way was a more efficient method to running the camp.
The camp began 12 years ago before the college's gameday field the Knosher Bowl was even complete but now the entire camp takes place in the facility.