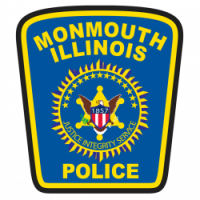 At the Monmouth City Council meeting on Monday night, the council approved the contract for the new Police Chief, Joe Switzer.
The Monmouth native replaced Bill Feithen who announced his retirement in April after over 40 years in law-enforcement and five as the chief of Monmouth's Police Department.
Switzer tells WGIL that there are several things he wants to focus on as police chief, from with how the department is helping the community to customer service saying "That contact that a community member has with our police department. Obviously not all contact someone has with a police department is positive, and in some people's experiences there contact will be negative. But I do want to try to improve our customer service."
He also says that he comes from a family that bleeds blue. His father was a police officer in Monmouth in the 1960s and his brother, a former Warren County Sheriff's Deputy, is a police officer in Peoria Heights.
Switzer has spent all 24 years of his career in law enforcement with the Monmouth Police Department. He also says helping people and the community is what he likes about working the job.