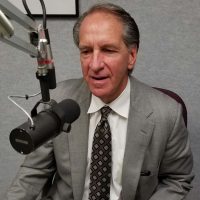 The Illinois Senate approved the same bills that passed the House on Sunday, SB-6 and SB-9, with hopes of ending the three year budget impasse in Illinois.
Gov. Bruce Rauner almost instantly vetoed the bills but then the Senate overrode.
The bills would raise the income tax rate for citizens from 3.75 to 4.95 percent, raising as much as $5 billion dollars to help cover a spending plan of $36 billion dollars.
Republican Senator Chuck Weaver voted against both of the budget bills in the second session since the House voted Sunday to approve them.
In a statement from Senator Weaver he gave his reason for voting against the bills, saying "Years of tax hikes and overspending are what got us here, and this plan just continues that broken status quo."
He went on to add "This plan won't stop our state's slide, it will only accelerate it."
"Speaker Madigan could have run this set of bills two years ago and we'd have been $15 billion healthier. Instead he waits til now and doesn't allow us to get the reforms we need," Weaver says.
The bills now await votes in the House to see if they will also override the governor. They will be voting on them tomorrow.