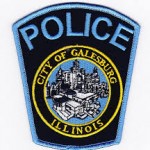 At Monday's Galesburg City Council meeting Alderman Peter Schwartzman asked about what kind of fireworks were allowed in the city and what residents should do if they are being disturbed by illegal fireworks.
City Manager Todd Thompson deferred to Police Chief Dave Christensen.
Christensen says if residents are disturbed by the noise of what they believe is fireworks don't hesitate to call police.
"The few days before the 4th we get hundreds of fireworks calls but we answer every one of them and if we can determine who's lighting the fireworks we write them a few tickets for illegal fireworks," Christensen says.
The chief adds that 911 is acceptable to call for these kinds of complaints.
Christensen has said before if you call and are not sure if you're hearing gun shots or fireworks you can call later to inquire about what you actually heard.