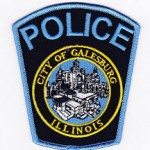 Galesburg Police say they found alcohol and drugs in the car of a man who crashed the vehicle Monday morning in the four-hundred block of West South Street.
Police reports indicate 56-year-old Jeffrey Simpson caused a one-vehicle crash when he made a sharp left turn after possibly trying to avoid something in the road. His vehicle crashed after ending up in the terrace area.
Simpson was taken to Galesburg Cottage Hospital where a police report says he was treated with the anti-opiate overdose medication known as Narcan. He later was taken to a Peoria hospital, where his condition isn't known.
A van also involved in the incident was damaged, but it's not believed that the driver of that vehicle was injured. Simpson's vehicle reportedly had alcohol and a bottle of pills in it.
He's facing a number of traffic tickets, and officers believe more charges could be filed. In addition, Simpson reportedly hasn't had a legal drivers license since 1988, according to police.
It's the second time this month Narcan had to be administered after a local crash. Police say the first was after a crash at the underpass near South and Seminary Streets.