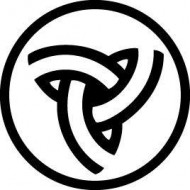 Tens of thousands of jobs could be lost across the state if the Governor and legislators don't soon reach a deal on a budget.
That's what the Senators from Illinois Dick Durbin and Tammy Duckworth are saying in a letter to Governor Bruce Rauner, Speaker Michael Madigan and leaders from both sides of the aisle.
The senators write "with the state owing a record $15 billion in unpaid bills" Illinois cannot afford a "preventable transportation shutdown".
Illinois has been provided with $7.5 billion in federal highway funding through 2020 with the Fixing America's Surface Transportation Act.
Those cannot be spent during a state impasse because federal dollars flow through the state.
If a budget agreement isn't reached by July 1 then the Illinois Department of Transportation won't have the authority to spend federal money on more than 700 ongoing projects around the state, valued at $2.3 billion.
Additionally, starting in July without a budget FY2017 dollars cannot be spent, which has $1.3 billion marked for federal highway funding.
The senators say that money is supposed to go towards repairing Illinois' "aging roads and bridges."