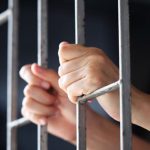 A Galesburg man is going to prison for at least a couple years for his role in a drug delivery operation busted up last year.
Knox County Circuit Court records indicate a judge Wednesday sentenced 29-year-old Jamie Campbell to seven years in prison after taking a plea deal two months ago to charges of Possession of a Controlled Substance with Intent to Deliver.
Campbell and five others were arrested back in October. A confidential informant bought heroin from Campbell, and police later raided his home in the seven-hundred block of Ella Street.
Campbell was given credit for 231 days already served in custody, and must serve half the sentence before he can be released. The sentence won't start, however, until he completes a prison sentence for a drug case he was out on probation for when he was arrested in the new incident.