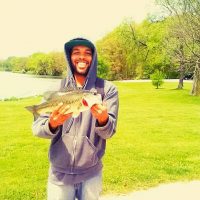 Moline Police have ended their search for the body of a Galesburg man who according to officers accidentally drowned on Tuesday.
25-year old Malik Williams was believed to have been fishing with his 6-year old son when the boy fell in.
Williams, who reportedly did not know how to swim, jumped into the Mississippi River to pull out his son but quickly could not be seen on the surface.
An uninvolved party identified as Van Thang, was driving near the scene and heard screams.
Thang entered the water, bringing the boy to shore before handing him to a group that was gathered.
He reentered the water to try to locate Williams but was not able to make it that far.
After searching for about 20 hours the search was called off last night.