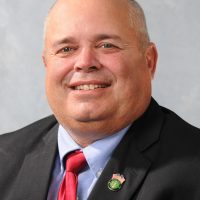 The Democratic led state legislature and GOP Gov. Bruce Rauner have once again failed to agree on a annual spending plan bringing the state closer to a third year without a budget.
Rep. Dan Swanson of the 74th has just been in the General Assembly long enough to feel the frustrations of futile efforts to get a budget.
After yesterday's legislative session came to an end Swanson wrote in an op-ed that he share's citizens disgust.
Swanson says it's the Governor's job to propose a budget and the legislature's to adopt a revenue estimate or pass a budget.
The Alpha Republican said he joined House Republicans in in sponsoring a bill to a set a revenue estimate but it was killed in the rules committee that Democrats control.
Because of the legislature not setting a revenue estimate or a budget, Swanson thinks there could be some credibility to the conspiracy theory that Democrats will refuse to enact a budget while Rauner is in office.