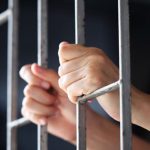 A well-known Quad Cities developer who at one point wanted to put a hotel up in Galesburg has pleaded guilty to wire fraud and money laundering.
Federal court records indicate Todd Raufeisen pleaded guilty in Rock Island federal court yesterday (Thursday), and will be sentenced in September. The charges allege he took money from two-dozen investors over a six-year period ending last year, to the tune of one-point-seven million dollars.
Raufeisen allegedly used that money to fund a lavish personal lifestyle.
Raufeisen's failed development efforts include many in the Quad Cities, and at one point wanted to build a hotel near the Seminary Square Shopping Center in Galesburg.
Several lawsuits have been filed in Knox County against Raufeisen, including one by businessman Mark Kleine. Two cases against his companies are scheduled for court hearings next week.
Raufeisen could face up to 30 years in federal prison.