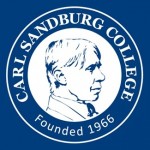 Carl Sandburg College's youth summer camps for sports are nothing new but this year there are more options to choose from.
This will be the first year for CSC's Career Academy which will gives kids a crash course in criminal justice or nursing over the course of a week.
The week of July 24-28 is the session for students interested in criminal justice and July 31- Aug 4 Nursing.
The Career Academy is for students who just finished grades 5 through 9.
Stacey Rucker, Director of Corporate and Leisure, says it's never too early to get kids thinking about what they would like to do for a career, "We like to see students get interested in a career early on. I think that it's never too early to start investigating those things. Time goes quick and all the sudden you're a sophomore in high school and you're not sure what you want to do."
In the criminal justice camp Rucker promises activities like occupational speakers, the booking process, finger dusting and lifting and cyber-security.
For the nursing side of things students will learn how to take vital signs, have hands on time in nursing lab, and learn about medication prep activities.
There are also six different sport camps going on; those for volleyball, softball, basketball, golf, soccer and cross country. All are ran by Sandburg coaching staff.
Sports camps range from $30 to $50 and all include a free t-shirt.