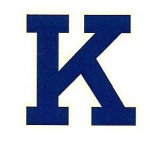 The newly seated District 202 School Board had a busy night at their regular Monday meeting.
Last night the new board re-elected Patrick Callahan as board president and Jeff Johnson as Secretary, then they nominated and elected Tammy Myers as Vice President of the board.
The lone outgoing member from the previous board, Randy Bryan, was presented a special plaque in honor of his service to the district.
The board approved the hiring several staff and faculty members including a new sixth grade social studies teacher, and a new varsity boys basketball coach.
Superintendent Steve Wilder gave an amended budget for the 2016/17 fiscal year which showed the district's overall revenue projections in September were $2M higher than what his amended budget is now, saying "At the same time we encountered increased costs as I mentioned above. As of tonight, I am projecting expenses of approximately $11,517,774. That would result in a deficit of approximately $425,071."
He says that special education costs increased by nearly $300,000 from what was previously slated for the year when Wilder presented the budget in September.
He says their appears to be momentum building for a potential to change the school funding formula to an evidence based funding model.
Wilder says the district received the September mandated categorical payment at the end of April, but he also does not expect to see the rest of those funds to arrive until after the fiscal year has ended.
The board also approved to an upgrade of the district 202 website provided by School Messenger, the same company who operates and maintains the District 205 website, at a cost of $23,000 as well as approving to switch health insurance coverage to Blue Cross Blue Shield.
The board also has scheduled an open town hall styled meeting to residents within the district for June 19th, the same date as the next school board meeting, for 6 pm.