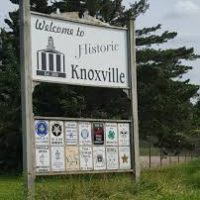 The Knoxville City Council has tabled discussion regarding changes to the liquor license ordinance that would extend hours of sale on Sunday mornings.
Council members wanted clarification on the hours for both Knox County and the City of Galesburg in the event occasions deemed necessary to receive support from Galesburg police or county sheriff's deputies.
Rejected last night were changes in creating a new sub-class for liquor license sales.
That proposal came after Pradeep Kataria, the owner of the BP station, asked the council, during the time for public comments at the last meeting in April, for assistance to help keep his store competitive with the new Love's that is across the street.
His goal was to acquire a pouring liquor license to be able to offer videogame gambling terminals.
The council also discussed the retirement funds that are maintained for elected and appointed officials who are not full-time.
Council members decided to rescind the prior pension funding for city council members.