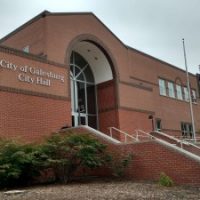 It seemed that efforts to privatize operations at Lake Storey Beach were dead in the water, but tonight's Galesburg City Council agenda says that's not the case. 
The contract alderman could approve would be for Dan Reynolds to operate and manage Lake Storey Beach for five years. Reynolds' proposal includes operating beach concessions and boat rentals.
Reynolds would also plan on opening the waterslide after hiring certified lifeguards. 
The beach would be open from Memorial Day to Labor Day weekends.Michele Dennis submitted a proposal to the council in April but the contract's approval was tabled, never to be heard from again. 
Also tonight the company doing the Parks and Rec Master Plan will need $15,000 for a change order, if alderman agree to let them do a needs assessment survey that city administration is recommending. 
Council documents read that the survey is make sure that they have the best understanding of the Galesburg population's recreation needs.