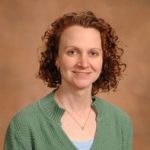 An art professor with Monmouth College will have her work on display at the Quad City Arts Rock Island Gallery through the end of June.
Assistant professor Stephanie Baugh will have 20 collage panels on display along with other featured art from Karen Blomme of Davenport, and Matt Moyer of Columbia Missouri.
In a press release from the college, Baugh's panels are described as "expressions of self, reflecting her experiences, memories and conditions of consciousness."
Even though the imagery may be recognizable, she considers her collages to be abstractions.
Professor Baugh has been a member of Monmouth's faculty for over ten years and was promoted to assistant professor last year.
She holds a Masters in Fine Art from Goddard College, as well as a Masters in Art Education from the University of Georgia.
An opening reception will be held from 7-9 p-m on the 19th and her work will be displayed until June 30th.