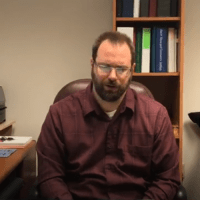 New Galesburg City Treasurer Elisha French says city police and fire pensions have up to $75 million in unfunded liabilities.
Taking to Facebook Live Thursday, French says although the actuary has liabilities for police and fire together at about $57 million, that's skewed because the funds' current rate of return is almost 3 percent off the assumed return.
As such French pegs it at closer to $70 to $77 million.
The low rate of return is a problem that's plagued city council and administration for the last few years.
"That's some stuff I'm going to be looking at, how do we fix that, how do we get the investment where they need to be so we have the rate of return we need to have on them," French says.
The pensions are funded by employee contribution, city contributions and return on investments.
The Illinois Municipal Retirement Fund which most city employees are covered under is close to 60 percent funded by investments but locally administered police and fire pensions are funded around 30 percent with investments, leaving the city to pay all the more.
Police and fire pensions have more rules on how they can be used.
The state-wide IMRF is more unrestricted.
The poor rate of return is why city council has decided to fund the pensions below recommended levels the last few years.