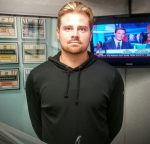 A former Galesburg Silver Streak student athlete, who was drafted by the Kansas City Royals, officially retired from professional baseball earlier this year.
22 year old Chad Johnson was drafted by the Kansas City Royals and played in their organization's farm system for five years before he was let go at the end of last year.
Johnson told WGIL that he was plagued with stress and mental health issues and that being released felt like a weight was lifted off his shoulders.
Johnson was also given an offer to come to spring training by the Colorado Rockies, but choose to not accept their offer and instead pursue a college education with the help of a stipulation that was in his contract with his former team.
Johnson says that he hasn't had too much of a problem adjusting back to school life.
He's working towards his associate's degree at Carl Sandburg College and says if he decides to pursue a bachelors degree, it would be in ag business at Illinois State.