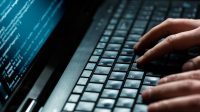 It's been revealed by several media outlets that last summer's cyber-attack on the Illinois Board of Elections database exposed information to as many as 14,000 residents of Galesburg.
In a press release from the Galesburg Election Commission, the attack happened at the voter registration database in Springfield, and not at the local Board of Elections Office.
Lisa Watson with GES says that information observed is stuff that would have been found in a phone book such as phone numbers and addresses, but she does say that a portion of more sensitive information could have been viewed including the last four digits of a social security number or a drivers license number, if they were given to the elections board.
A letter was issued to those who's information was identified as being viewed in the attack last September.
According to the release the Galesburg Election Commission has taken extra precaution to reach out to their national software vendor to increase security measures.