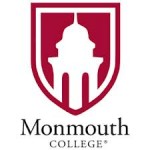 Monmouth College has just elected a new Chair for their Board of Trustees.
Mark Kopinski takes the reigns from Williams Goldsborough who has led the trustees for the past five years.
Fresh off receiving a $20 million donation to bring Monmouth's endowment to $100 million, Kopinski doesn't want to rest.
Building that endowment more is what in a press release he calls his "No. 1 priority" as chairman.
Kopinski says a stronger endowment will help the liberal art school in many ways from both the perspective of student scholarships and faculty-enrichment.
Kopinski is a 1979 graduate of Monmouth and has been on the board since 2004 and on the executive committee for over a decade and served as chair of the finance and endowment committees.
A resident of New York City he retired as a chief investment officer with American Century Investment Management.
Kopinski was also a part of the search committee that hired current President Clarence Wyatt, the school's 14th president in 2014.