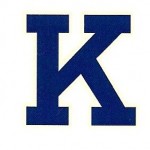 The Knoxville School Board approved the adoption of curriculum that is compatible with the Next Generation Science Standards. 
Board member Tammy Myers, a former teacher, advocated for the adoption of the new curriculum citing the difficulties some elementary teachers have in teaching science.
"A lot of times in elementary school it's like 'oh my gosh, how can I get to science?" Myers says. "This type of program really makes it easy for the teachers."
Superintendent Steven Wilder recommended the adoption of the K-8 science curriculum at a price of $31,000.
The board also approved the recall of Ashley LaGrow, who last month received a reduction in force notice.
Additionally budgetary concerns for next year was a common and repeated theme at the school board meeting.