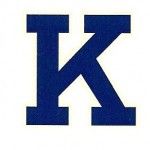 Knoxville School District 202 could approve the recall of RIFd teacher Ashley LaGrow at tonight's board meeting.
LaGrow was one of two teachers who received reduction in force notices at last month's meeting over budgetary uncertainties.
Superintendent Steve Wilder hinted she could be recalled if the board enacted an option to involuntarily shuffle teachers to fill a position that opened up from the resignation of Jake Settanni.
"Because of the credentials of the teachers involved it has the potential to allow us to recall Ms. LaGrow," Wilder said at a previous board meeting.
Also on the agenda are items for discussion and action to approve membership to the IHSA for the school year, as well as bids for milk and bread for the upcoming school year.
Additionally the board will discuss and decide on the approval of Knoxville's 4th Annual Fishing Derby donation.