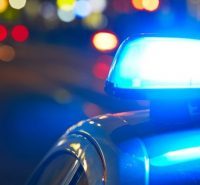 On Thursday a Galesburg man was charged with Dissemination of Child Pornography after a search warrant was executed.
According to a press release, the Knox County Sheriff's Department, with assistance from the Galesburg Police Department and Illinois Attorney Generals Office executed a search warrant for child pornography at 881 E. Brooks Street.
In following with the search warrant several items of interest were seized.
The seizer led to the arrest of 55 year old Brian Rahn who resided at the residence.
The investigation is on-going.