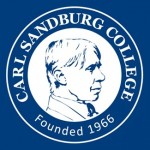 Carl Sandburg College is continuing to accumulate accolades for their leadership in digital technology. 
The community college has been awarded the e.Republic's Center for Digital Education's national champion in the small colleges category of their Digital Community Colleges Survey.
It's the fourth year in a row in which Sandburg has competed that they've taken first in the category.
Last year they participated as a contributor to the survey and were not eligible for awards.
President Dr. Lori Sundberg is quick to heap credit on Associate Director of Technology Services Linda Lee and her staff.
She says that Lee and her staff have been committed to delivering faculty and students "the latest technological innovation that we can provide."
Among all the school size categories Sandburg was one of only three Illinois colleges to be included, the others being Harper College and Lake Land College.