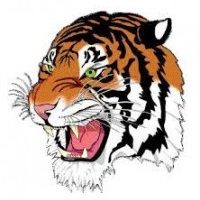 ROWVA District 208 is short a board member following last week's municipal elections.Current member Terry England decided not to run again and only two candidates ran, James Jordan and incumbent Scott Lake..
Superintendent Joe Sornberger says that leaves it up to the other six members to solicit applicants and appoint someone to fill the vacant seat.
"We'll basically most a vacancy as we would for a teacher or any other staff member," Sornberger says. "Community members will then have the ability to spend in a cover letter and resume saying why they would like to be on the board."
Any community members within the ROWVA district are invited to apply except residents of Sparta township.
Board policy prevents more than three members from a particular township from serving on the board and District 208 already has the max amount of members from Sparta.
The posting will go out on Monday but Sornberger expects the new member to be seated at their regular May meeting.
The new member cannot be seated until after the election results are certified but the 30 days the Knox County Clerk has to do that will have run out by May.