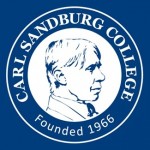 The Carl Sandburg College Dental Hygiene program offers low-cost dental cleanings and x-rays for patients in need of these services.
The two year program currently has twenty-two second year, and twenty first year students, and is expecting another thirty students to start in the fall.
The program offers adult and child cleanings, dental exams, bitewing, full-mouth, and panoramic x-rays, as well as sealants.
Patients are needed to help students learn their hygiene clinical skills.
Each first year student has two clinics a week, while second year students have three a week so several patients are needed for the sixteen week semester.
There is no heath insurance restrictions, but patients will have to fill out a health history to ensure they are medically safe to be treated.
Appointments can be made by calling 309-344-2595 and requesting a dental hygiene appointment.
With the cosmetology program being temporarily shut down WGIL asked Coordinator of Dental Hygiene Stacy Kosier if there was any concern regarding the dental hygiene program receiving the same cut.
She told WGIL that at this time, "there is no concern of the dental hygiene program being cut."