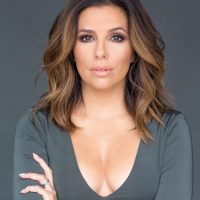 Knox College announced yesterday that Eva Longoria will be speaking at the 2017 Commencement being held in June.
In a press release from the college, Knox College President Teresa L. Amott says "Ms. Longoria's professional and personal accomplishments reflect the values that liberal arts colleges like Knox hold dear"
Longoria is best known as Gabrielle Solis on the hit show "Desperate Housewives" but also has starring roles in this years "Lowriders" and "All Star Weekend" as well as the BBC miniseries "Decline and Fall"
She is also known for her philanthropy and has founded The Eva Longoria Foundation which helps latinas build better futures for themselves, and Eva's Heroes which aims to enrich the lives of those with special needs.
Additionally she is a National Spokesperson for Padres Contra el Cancer, a non-profit committed to improving the lives of children with cancer.
Knox College's Commencement will be held on Sunday June forth at ten a-m on the South Lawn of Old Main on the Knox College campus.