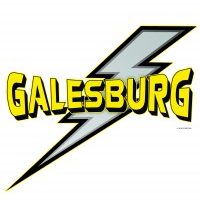 After 25 years as a coach for the Galesburg Silver Streaks, 18 of those as head coach, and another four years as a player, Arnie Gonzalez is calling it quits.
Arnie joined Tom Meredith for Galesburg Live on Saturday were they talked the upcoming season, his family, as well as his plans for retirement.
He looks forward to spending more time with his friends and family, as well as taking advantage of enjoying baseball as just a fan again.
Gonzalez says that with baseball being more of a year round sport, he just doesn't have the energy to carry that on anymore "I always said from day one if I ever felt like I'm going to do that.. then I don't need to do this anymore."
"..and I've told Mr. Flater, I said I'm going to walk in the next morning I'm going to turn my keys in and I'm just going to walk away. And, you know, go from there. I'm sure it'll be a sad day.. but I look at it as if it's a new chapter of a book. That's all it is. And we keep moving forward and there's so many more chapters ahead, and I'm looking forward to this one."