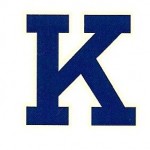 Galesburg voters have their chance to meet the candidates but Knoxville residents have the opportunity to get to know those running for the District 202 school board.
The Knoxville Student Council is hosting the event tonight at 7 p.m. in the Knoxville High School Auditorium.
Residents will have to choose three out of the four candidates; Trent Ericson, Patrick Callahan, Randy Bryan, and Jim Lenz.