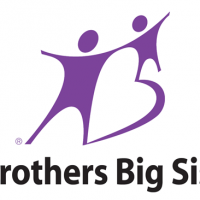 Big Brothers, Big Sisters is the nation's largest donor and volunteer supported mentoring network.
That means that government budget cuts and impasses don't directly affect them, but it means they rely on community generosity all the more.
The community will have a chance to give to local chapter, Heart of Illinois Big Brothers, Big Sisters at their annual Bowl For Kids Sake event on Saturday noon to 3 p.m. at Northgate Lanes.
Those unable to attend can still become "virtual bowlers".
Real and virtual bowlers can register by going to hoibbbs.org.
They are organizing bowlers into teams of six people per lane, although bigger teams and solo bowlers are allowed. 
Big Brothers, Big Sisters specializes in one on one mentoring programs that matches adults or "Bigs" with kids or "Littles"
Extensive backgrounds checks are done on all volunteers.
Alysia Poulos with Big Brothers, Big Sisters tells WGIL they are always interested in signing up people willing to give their time.
"With that being said just because we need volunteers we don't match whoever with the child," Poulos says. "We want to make sure it's going to be a positive role model for them and have a positive impact on their life."
Poulos says the community based program is where the volunteer will spend time with a "little" 2 to 4 times a month.
There's also a "site based program" in which "Bigs" spend time with "littles" during the school lunch hour.
Poulos says believe it or not the site based program is just as effective as the community based one.