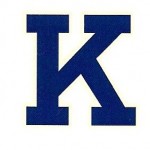 Knoxville School Board last night reviewed and approved the resignation of Knoxville Junior High teacher Jake Settanni.With the board's vote next month on whether or not to approve superintendent Steve Wilder's proposed reduction in force, Settanni's resignation may result in fewer jobs being lost.
"My recommendation is going to be the same, that we reduce those two positions," Superintendent Steve Wilder says. "But when there's a resignation or somebody that leaves the district voluntarily which is what happened with Mr. Settani, that does open up the possibility that one of those teachers could be retained and assigned to that position," 
Wilder goes on to say he expects the board will hold a special meeting to vote in early March, due to their next meeting being pushed back for spring break.
The Knoxville School Board also approved payment last night to MSI for the installation of a new HVAC system for Mable Woolsey Elementary at a cost of $149,036.89, but has elected to hold 10% of that until the project is completed. 
Bids were also discussed and voted upon for school buses and fuel to be used in the upcoming year. 
It was decided that District #202 would contract with Midwest Bus Sales for 6 buses at a bid of $11,895 per bus per year. The board also approved a year long locked-in price for fuel with West Central FS. 
Their bid was $2.01 per gallon for diesel.